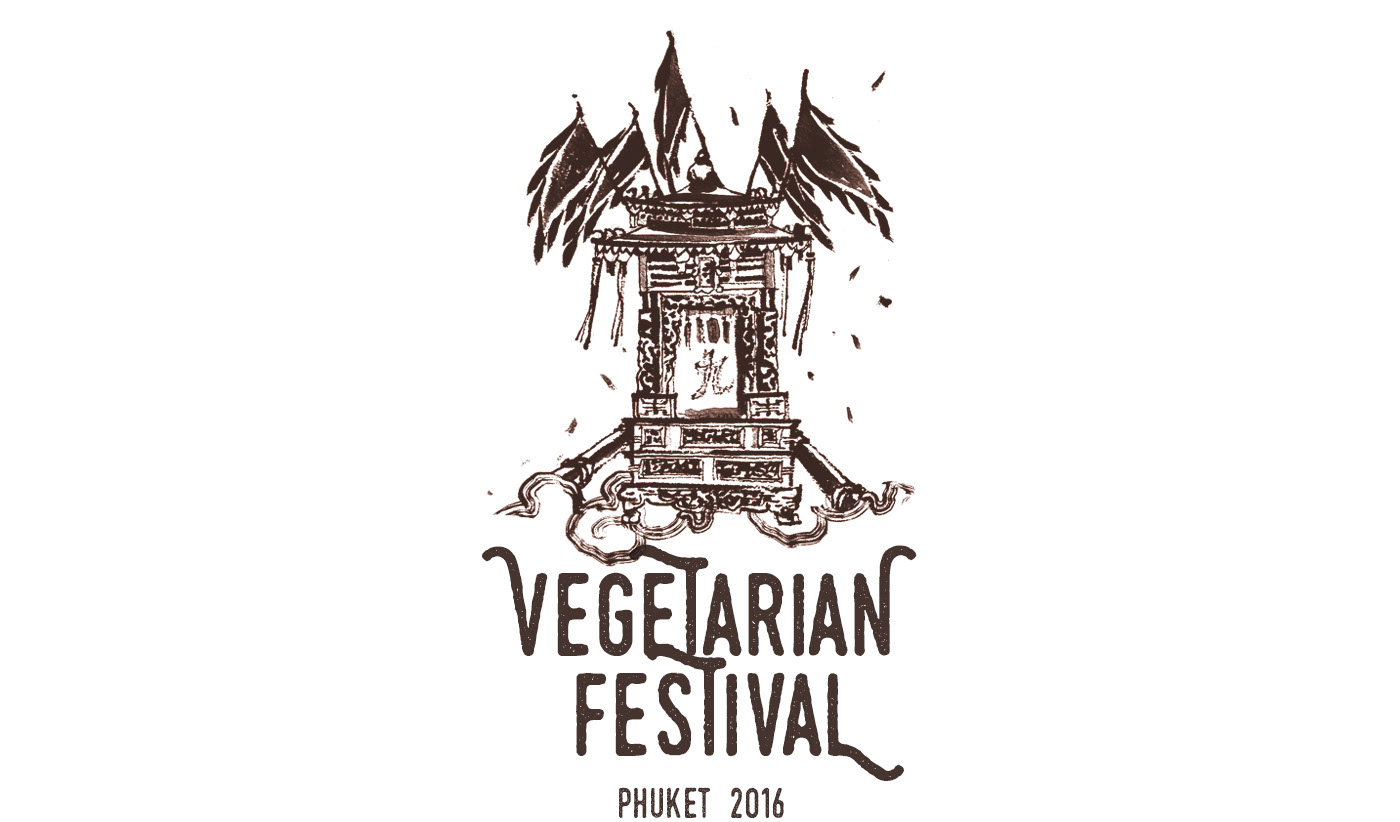 for The Attitude Club, Phuket, Thailand
Phuket Vegetarian Festival is one of the most important events in Phuket each year. 
Held on the ninth moon of the ninth month of the lunar calendar, it allows you to witness out-of-the-ordinary events and gathers Phuket's Chinese community during nine exhilarating days: street processions, Fire Walking Ceremonies, Bladed-ladder climbing, Oil bathing, body piercing and other acts of self modifications. 
The ceremonies of the festival take place in the vicinity of the seven Chinese temples scattered throughout Phuket. Every temple have a different litter (God's sedan chair) design. This important element of the festival rituals became an inspiration for Attitude Club's yearly project.
Every year The Attitude Club supports the Vegetarian Festival, makes the T-Shirt series, designed by invited artists, and donates money from this T-Shirts sales to the shrines. I was honoured to became a part of this project - I was invited to make an illustrations for Vegetarian Festival T-Shirts in 2016. The Attitude Club will keep doing and forwarding these good activities for Vegetarian Festival in the following years.
The Attitude Club: A little holiday that makes a BIG different.