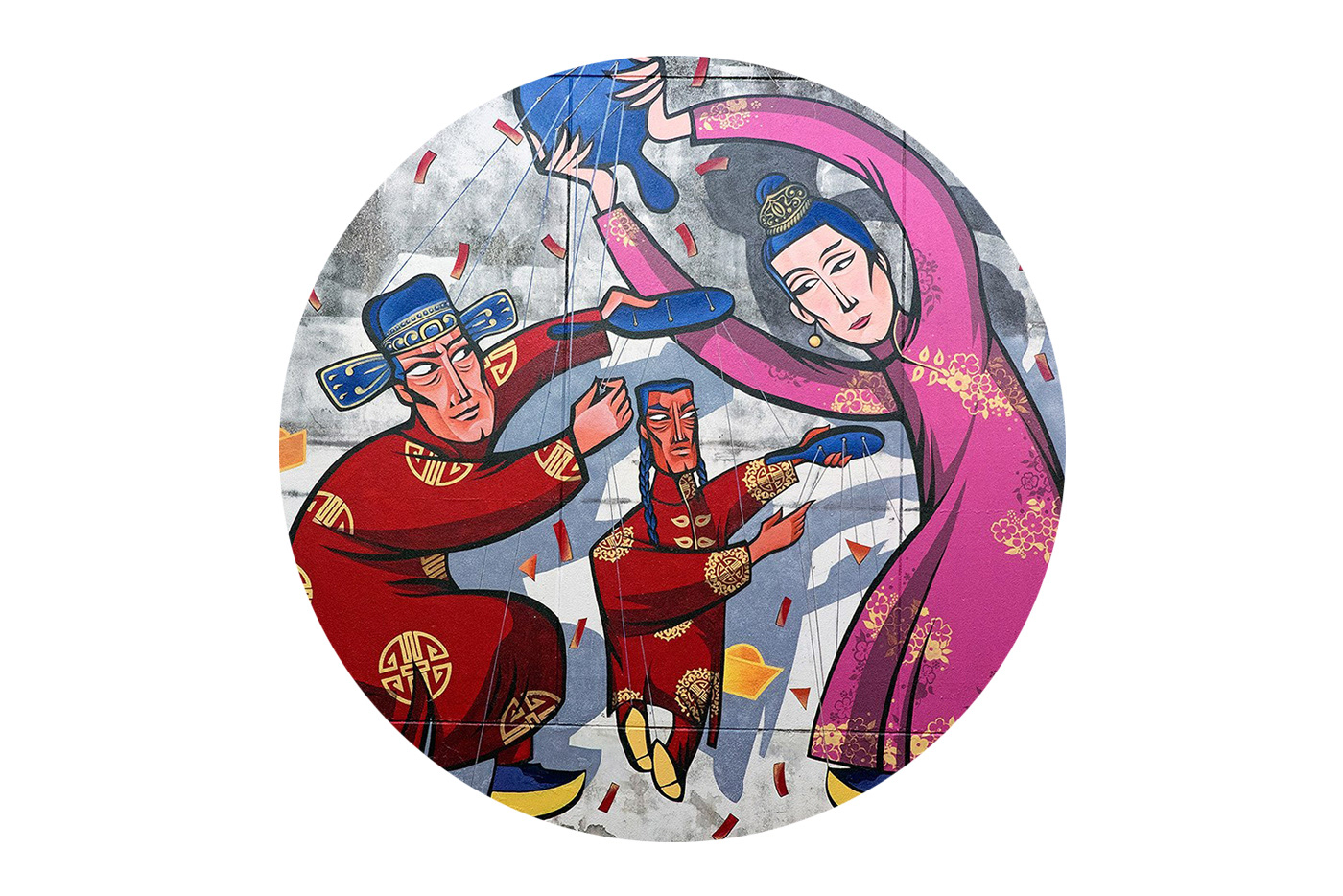 The FAT Phuket Project (Food Art Old Town).
Phuket Town has been awarded the prestigious grade "City of Gastronomy" by the UNESCO for being the Creative City of Gastronomy. 
The FAT Phuket (Food Art Old Town) Project gathered leading Thai and International artists with the idea to create Street Art that represent the culture and traditions of Phuket. Now 12 walls with 12 artworks are located in various places of Phuket Town.
Our mural is located in Sang Tham Shrine, a Chinese shrine built at the end of the 19th century (Coordinates 7.883846, 98.387850), 
and represents the Pai-Tee-Kong ritual, the Angel Worship Ceremony.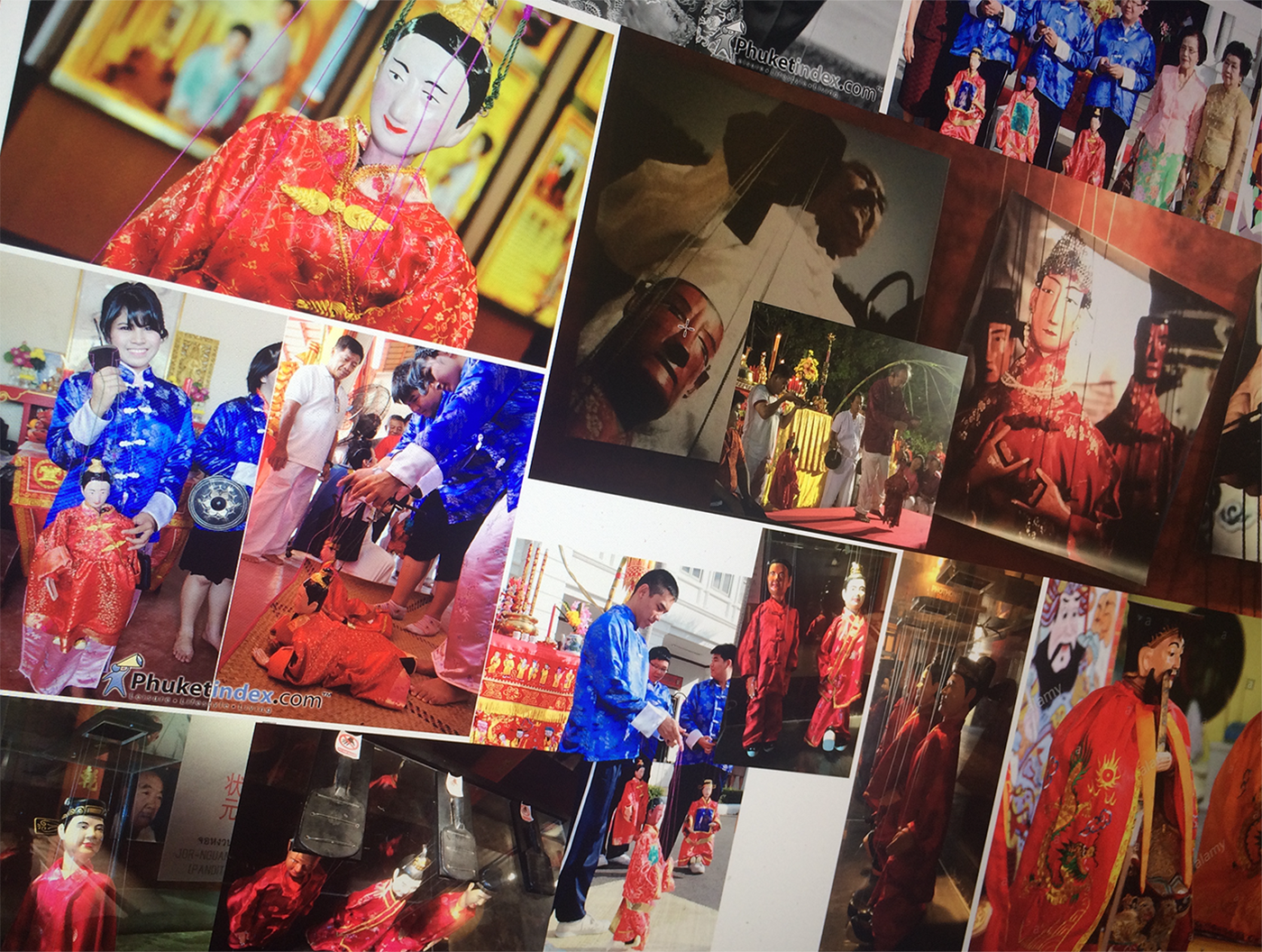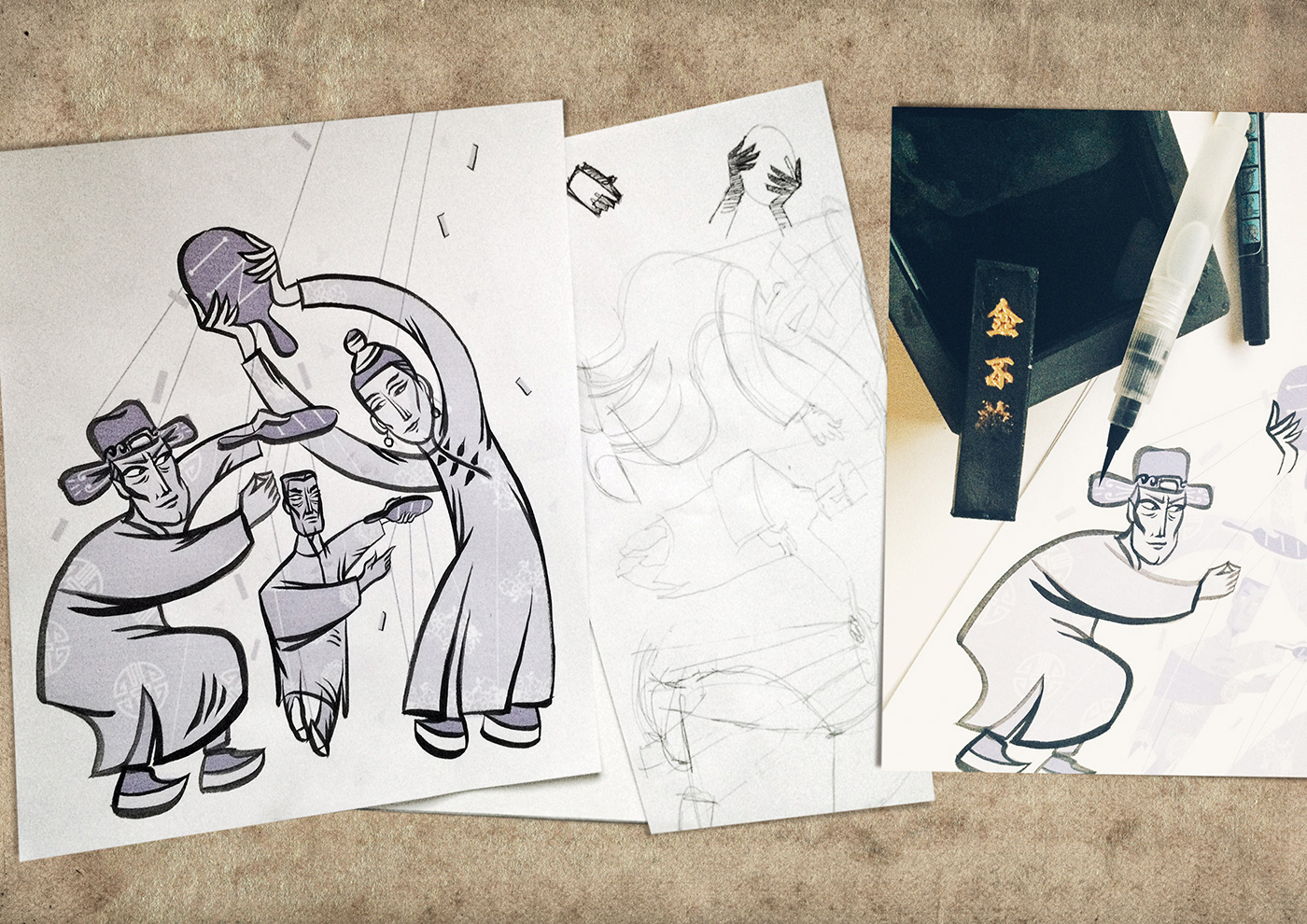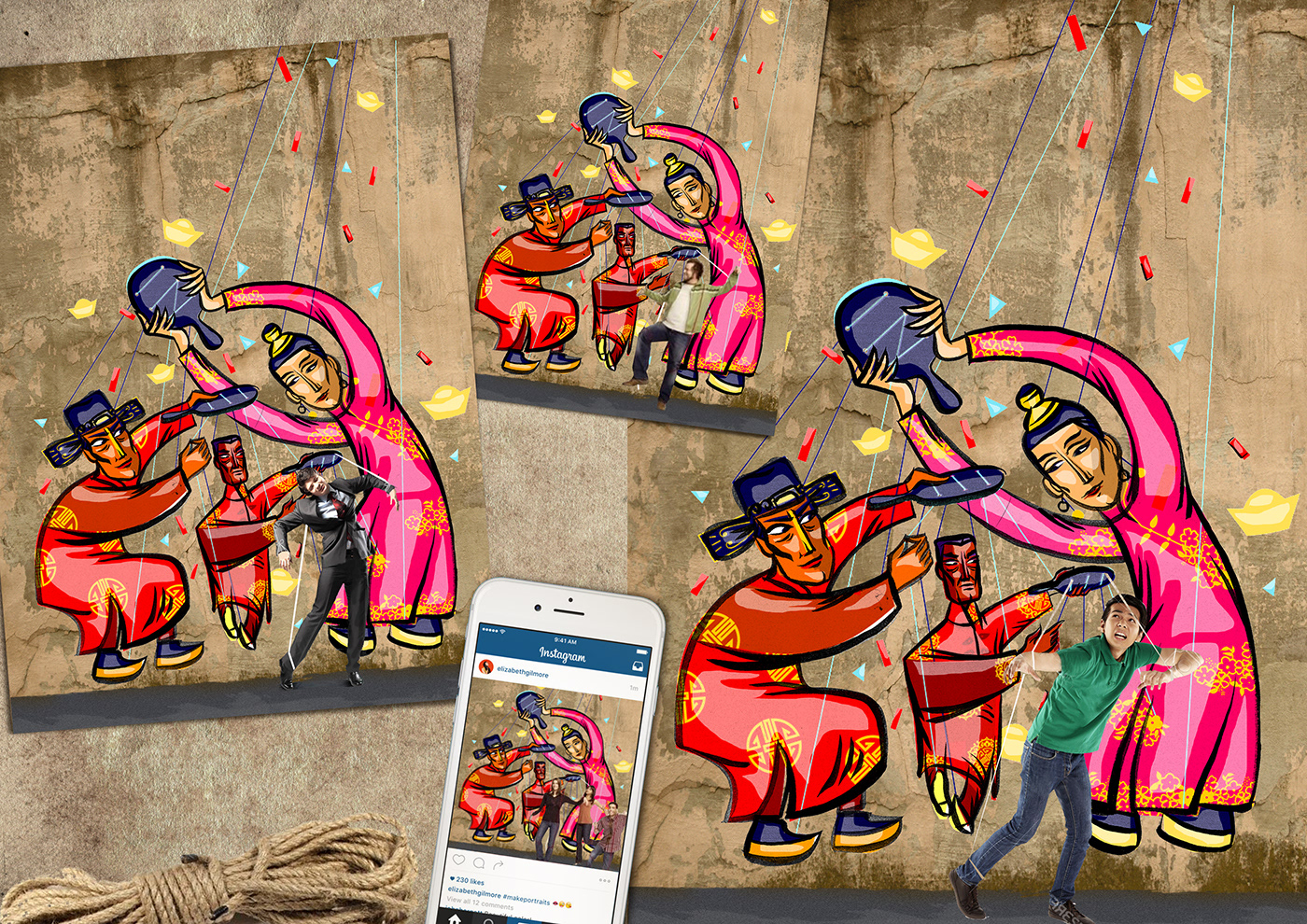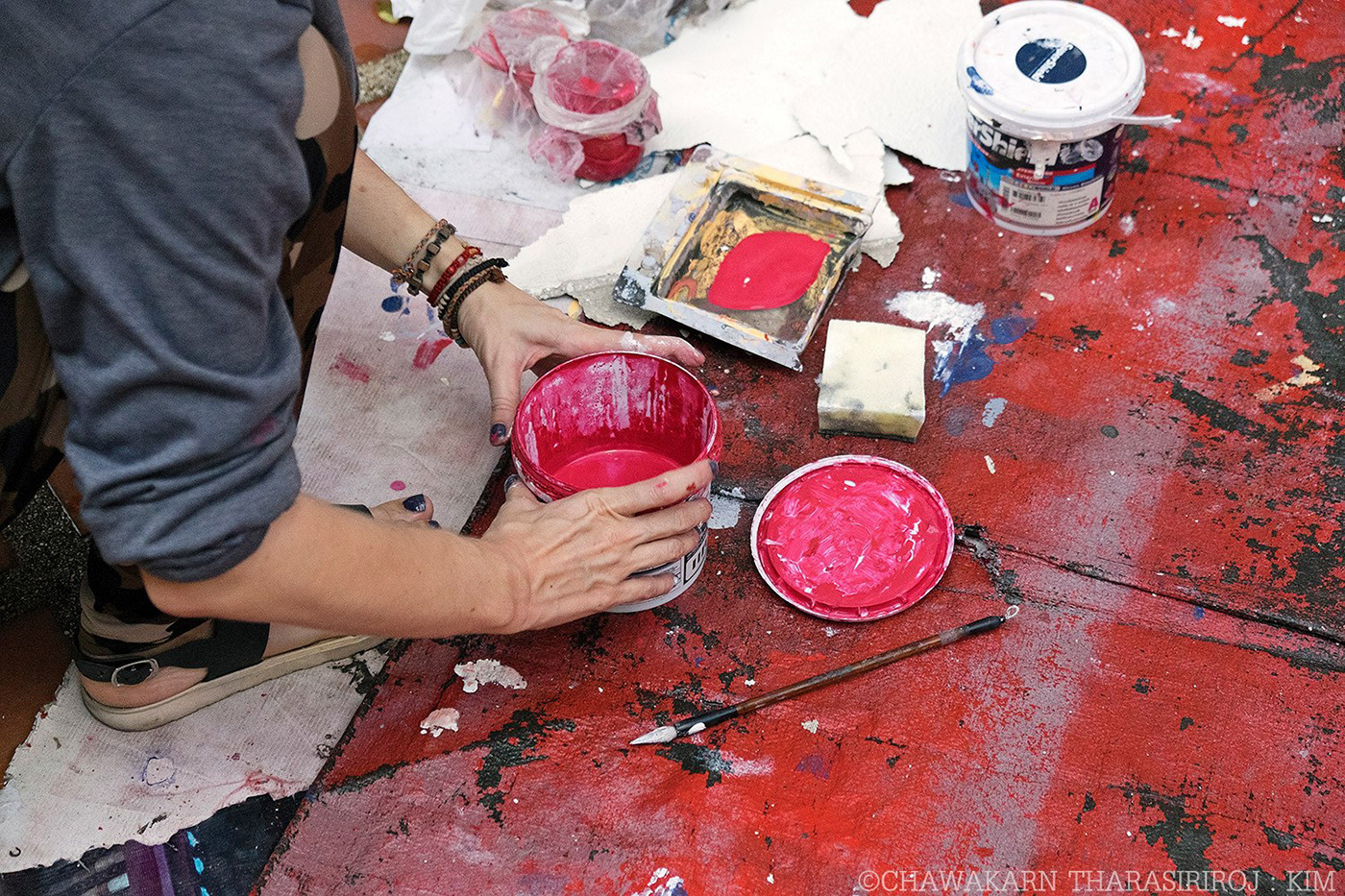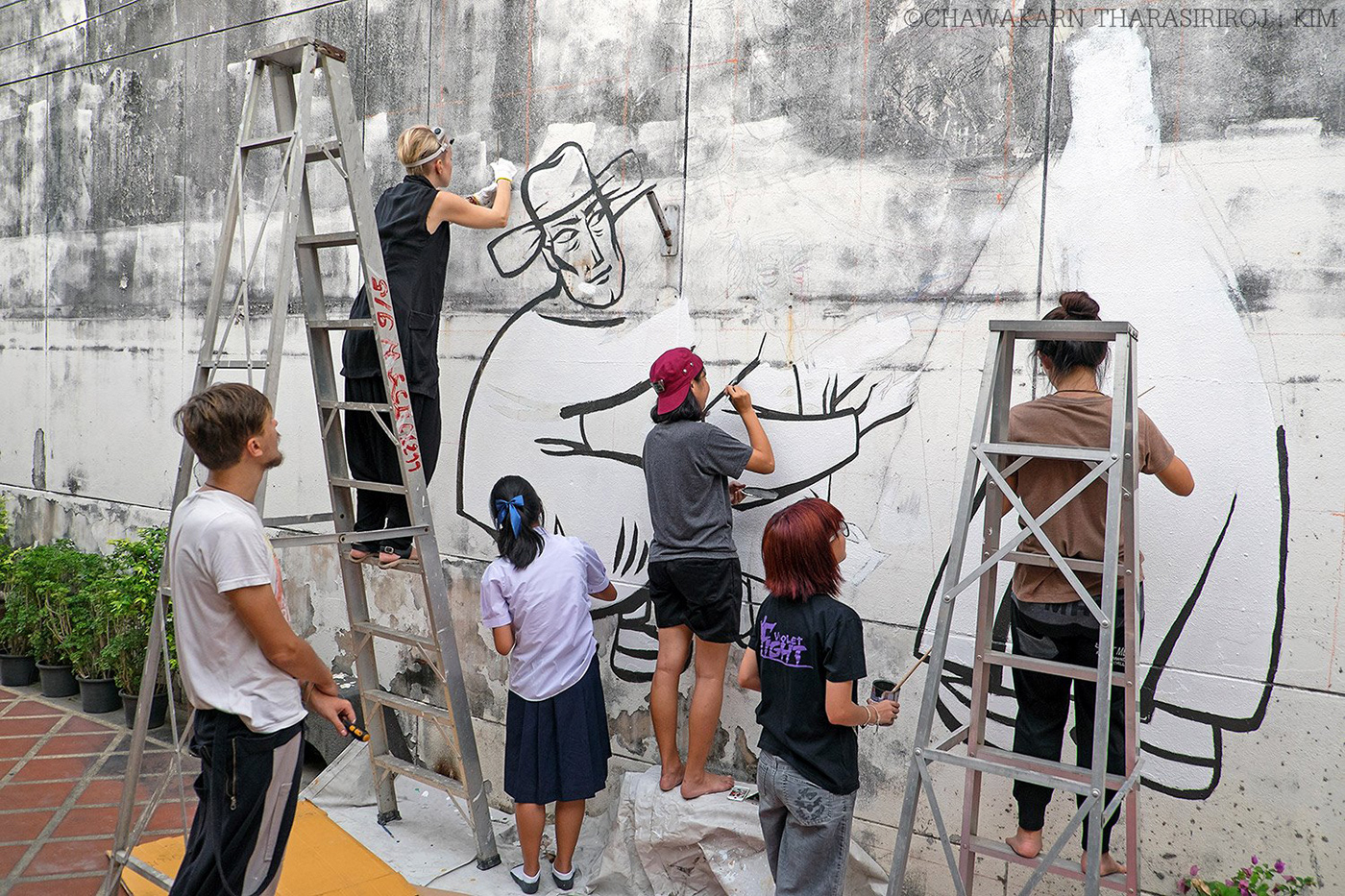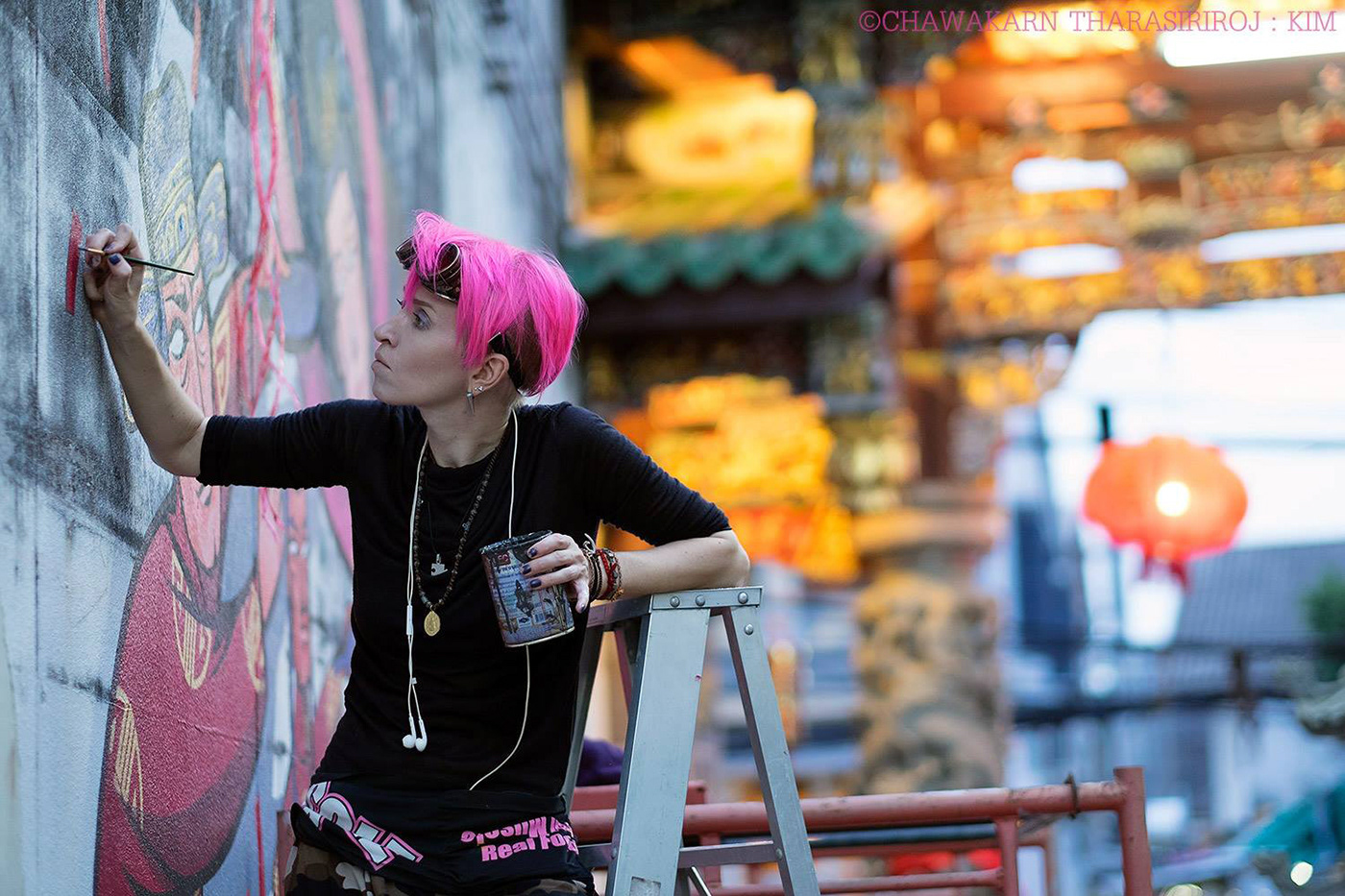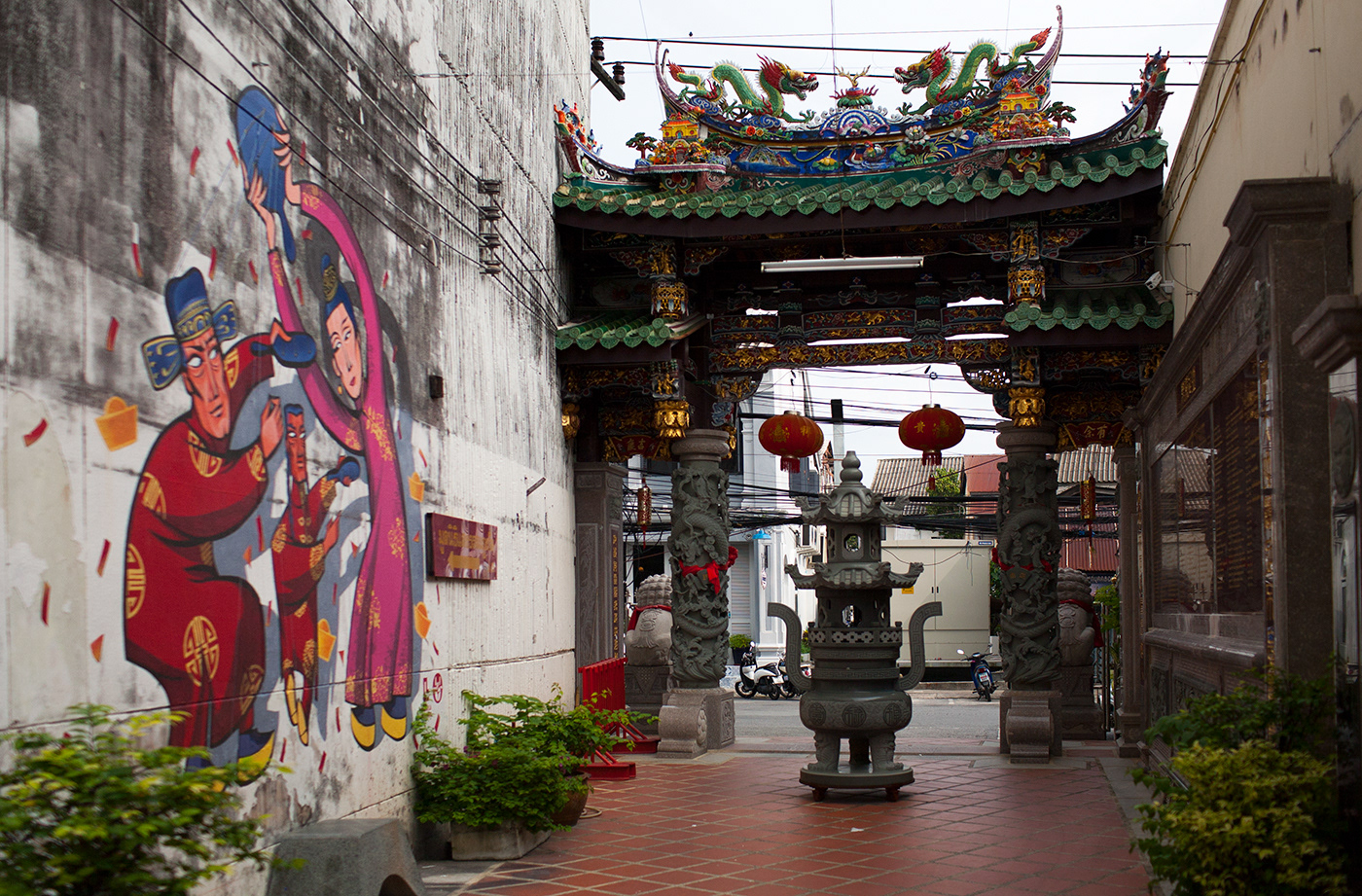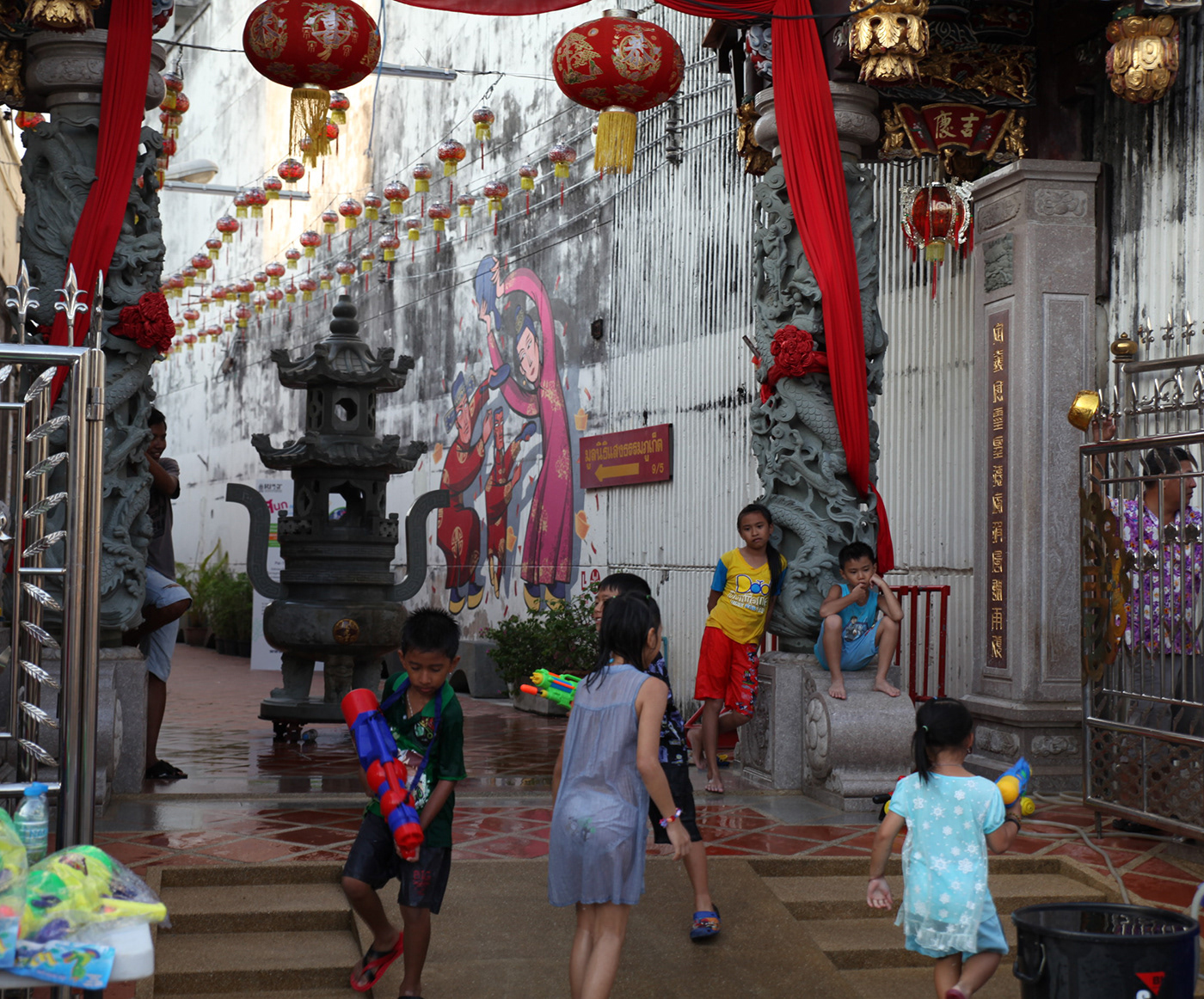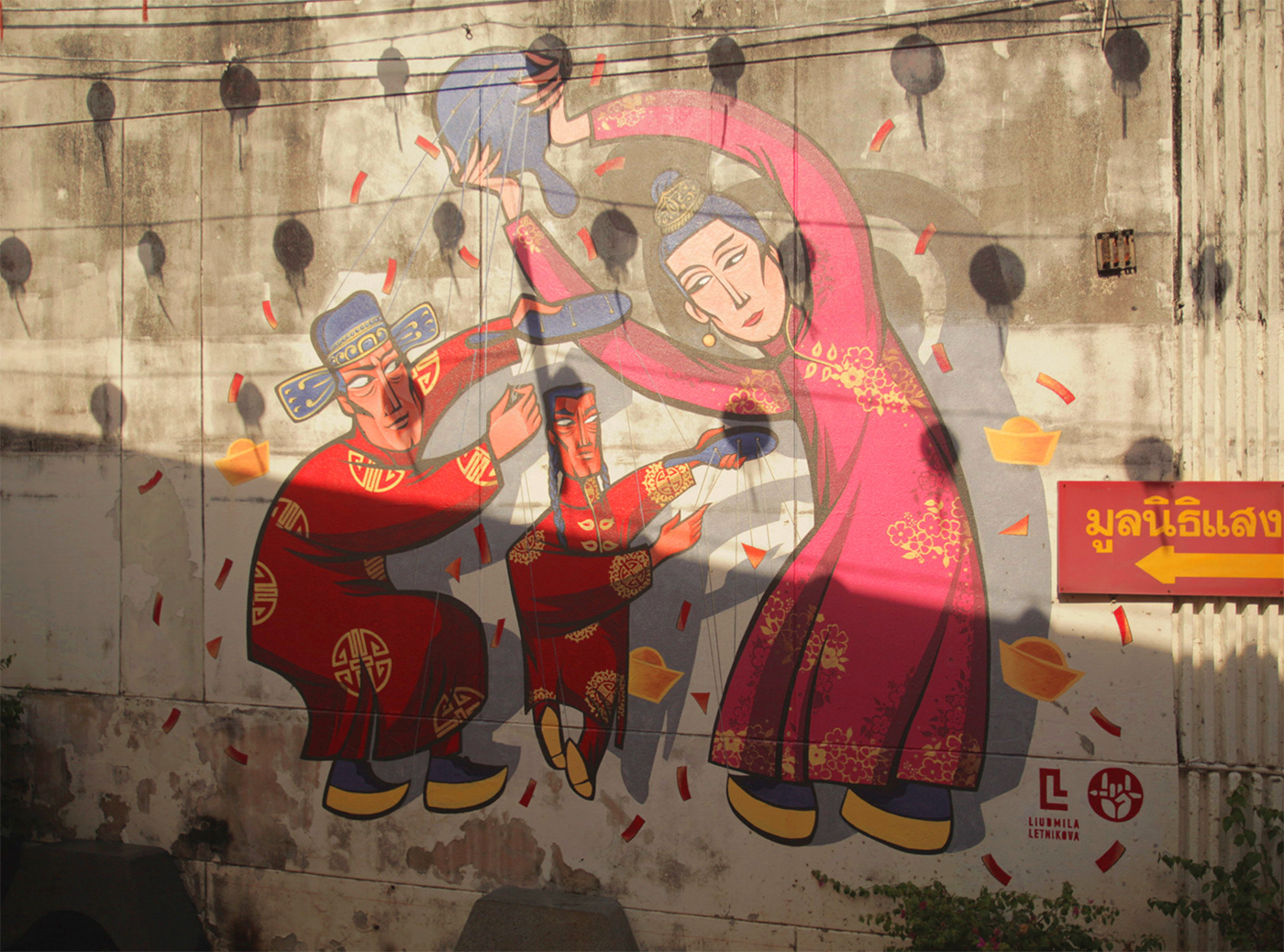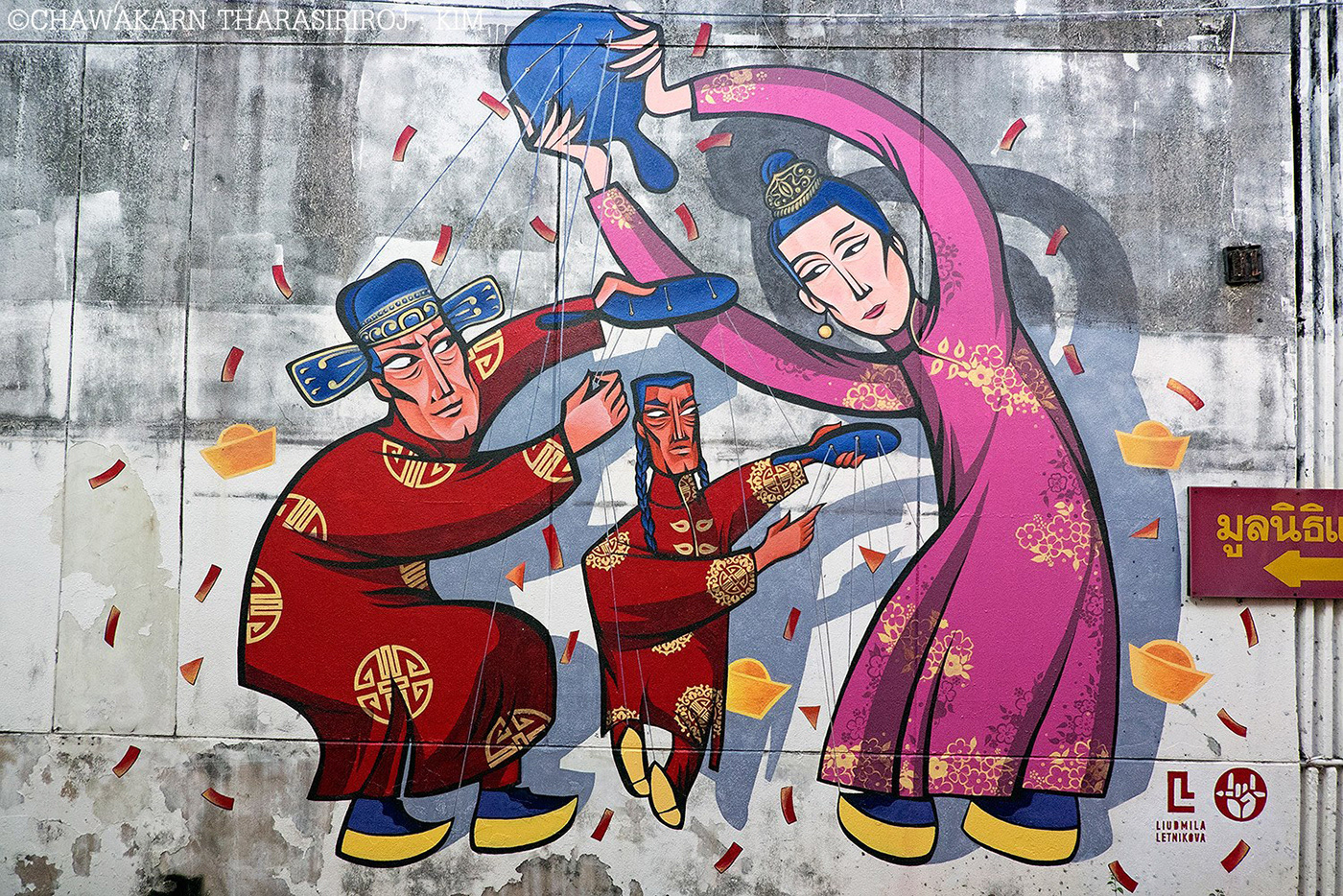 Tv film about Phuket food and F.A.T. Phuket Project
​​​​​​​